There are two kinds of ponds for storing water. One is referred to as the dry pond which is known as a detention pond. The other is referred to as the wet detention pond.
The wet pond is also known as a retention pond. Both ponds are used for holding water but they are distinguished from each other. The world is changing over time.
The needs of human resources also change with time. A pond is usually the still water that is formed naturally or sometimes artificially. Over time, the world is becoming overpopulated.
Pollution is the result of human activities such as; industries, wastage of water, poor drainage systems, and garbage. Detention and Retention ponds are the need of big cities.
These can be helpful in different ways. These ponds are both with their pros and cons. Nowadays, for developing countries, it is important to plan for a better future. To reduce the chances of pollutant water on streets and roads these ponds might work.
What is a Detention Pond?
The word detention refers to the fact of detaining something. A Detention pond means something discharges into a drain system. This process works in an underground pipe.
A detention pond or basin is constructed in big cities. It provides a way for stormwater runoff easily from large drainage areas. It usually helps to store the drained water of different areas including streets, parking, rainwater, and parks.
This process is a permanent holding water pond. It is also referred to as "wet basins". A Detention Pond is usually referred to as a small slope that is used to channel water.
Related Post: 10 Best Lures For Pond Bass Fishing
What is a Retention Pond?
The word retention refers to an action of absorbing or continuing to hold a substance. A wet pond means a retention pond that contains still water. Retention ponds are designed to control stormwater.
A retention pond usually provides a pollutant-free environment. It removes the pollutants and keeps the environment essential for its surroundings by providing vegetation.
It improves the environmental conditions. Retention Pond's water remains clean and looks like a natural basin. Water holds back into the retention pond by the process of underground pipes. It also maintains the water level of the pond.
Related Post: What Do Ducks Eat In A Pond?
Detention Pond vs Retention Pond
Detention Pond releases water into the drainage system. Retention Pond does not release to a downstream system. Detention pond also refers to dry basins.
However, Retention Ponds refer to wet basins. Detention ponds are designed to hold water by the process of underground pipes. There is no way to clean the retention pond by machinery.
In the retention, pond water evaporates and soaks into the soil. Detention Pond also costs you more than the Retention pond. Detention ponds only provide you with measures to control floods.
The Detention pond also covers a large area. Detention ponds are the temporary storage of water. Retention Pond permanently stores a volume of water. Both ponds are designed to maintain the flow of water and aim to control flood disasters and stormwater.
Related Post: 08 Best Pond Fountains of This Year
How to Maintain Detention Ponds?
It is important to maintain ponds. Detention Ponds also need to be well maintained. When these ponds are out of sight they are being neglected. Maintaining a detention pond is not a difficult task.
You only need to maintain it properly or regularly. This will help to create a clean and safe community. Detention ponds need maintenance such as; Keeping mowing properly, needs trimming, and keeping vegetation susceptible.
It needs proper cleaning and keeps waste and trash clear. It needs proper maintenance and a mechanical system to keep the pond and its surroundings clean.
Keep slopes equilibrated.
Keep removing excessive residue from the pond.
It needs proper cleaning of outflow and inflow pipes.
Detention Ponds – FAQs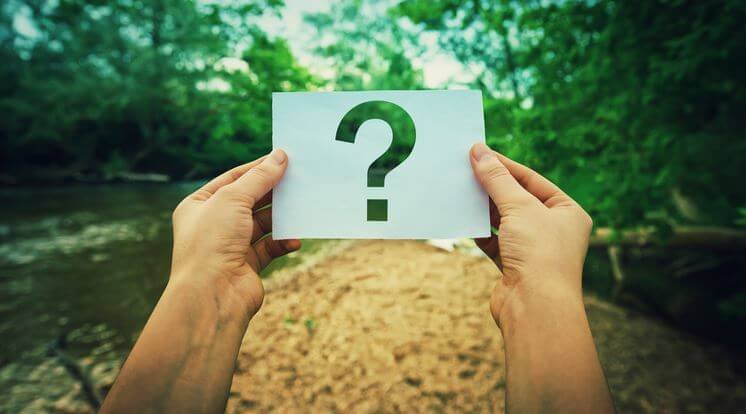 1) Why do we need detention ponds?
Detention ponds are needed for your community's well-being. Detention ponds play an important role to control flood disasters and heavy storms.
Both wet and dry ponds are needed for the measurements of a drainage system and for controlling disasters. Dry detention ponds are mainly used for flood prevention.
Related Post: What Is The Difference Between A Pond And A Lake?
2) What are the benefits of using detention ponds?
Detention ponds are used in most urban areas. They can be used for other purposes too except for the storage of water such as; fishing, boating, and swimming.
Dry detention ponds help to produce new species of plants and keep the environment vegetated. It also collects the residue of stormwater. It is also helpful to reduce downstream floods.
3) Is it normal to have vegetation in detention ponds?
Yes, it is normal to have vegetation around the detention pond. In the detention pond, there is some decomposing vegetation that should be removed.
Vegetation in the detention pond may cause the functioning of pipes. The vegetation around the pond is normal like wild grass and other plant species. These plants should be cut off by the time of spring.
Related Post: 10 Best Pond Muck Removers
4) What are the uses of detention ponds?
Dry and wet detention ponds are both used in different ways. Big cities need detention ponds to keep their environment safe. It helps the community to create a good environment by maintaining ponds.
These ponds are used for the storage of water. It also prevents the community from flood disasters and stormwater.
5) What are the disadvantages of having detention ponds?
Detention ponds have both their pros and cons. There are some disadvantages of the detention pond. It may lower your property rates if you have a detention pond nearby you.
It is also attractive to mosquitoes that are not good for your health. Detention ponds are also having the chance of creating disease. It also requires a large area. It has an impact on your water quality.
Related Post: What Do Catfish Eat In A Pond? 05 Best Catfish Foods
Verdict
Detention and Retention ponds both equally play essential roles. The functioning of these ponds is mainly to prevent flooding. It is good for the environment and the surroundings of a community. The big cities have these ponds.
Wet and dry ponds are good to build up. The only thing you need to know is to maintain and keep it clean as well. These ponds need proper attention.
Those ponds that are out of sight may cause different diseases and be harmful to humans, animals, and plants. It is important to understand that you have to keep it clean and make a proper inspection team for it. Otherwise, these ponds may cause very dangerous results.