When you set up a pond, you need some important things (pond pump, fountains, filter, liners, vacuum, etc) which help you to In maintain the pond.
In this article, we also discussed the 8 best pond fountains. The pond fountain is an important piece of equipment that gives your pond a beautiful view and keeps aeration in the pond water which keeps your aquatic pet safe and healthy.
There are many types of pond fountains available in the market but buying any fountain you know about the length and depth of your because every fountain is good for a different size pond.
08 Best Pond Fountains
1) COODIA Submersible Pond Fountain
Check Reviews & Price On Amazon
Review: The COODIA Submersible Pond Fountain is available in three different perfect for any size of indoor and outdoor ponds. A sponge filter is also available inside the pump which absorbs all fish feces, algae, and mosquito larvae and keeps your pond water clean and clear.
The filter can easily be cleaned and reassembled. The Coodia submersible pond fountain has multiple choices of spray patterns that you can easily change according to your choice and need.
The durable Detachable bright RGB color-changing LED light gives your pond a fantastic effect at night and also decorates your pond with great water aeration.
Pros & Cons
Pros
3-Different Sizes
Easy To Assemble
Adjustable Water Flow
Detachable Colourful Lights
With Sponge Filter
Energy Efficient
4-Different Spray Patterns
Easy To Use & Clean
Ceramics Magnetic Rotator
Safe Corded System
Cons
Limited Cord Length
Small Sponge Filter
Difficult Lights Replacement
Using Same Brand Pump
No Warranty On Parts
No Lighting Adjustments
2) Lewisia Pond Fountain
Check Reviews & Price On Amazon
Review: The Lewisia pond fountain is put in oxygen to water for a healthy, thriving aquatic environment and is ideal for small to medium size ponds, fish tanks, garden decoration, and water aeration.
The durable and long power corded works are long-lasting. It has 4-types of water spray nozzles that you can easily adjust. The multiple colors 12-LED lights also included a water pump that gives your pond a beautiful look at night.
You can also adjust the water flow according to your need and strong 4-suction cups at the bottom of the pump help to keep the fountain in place.
Pros & Cons
Pros
Multiple Colours 12 LEDs Lights
Easy To Disassemble & Clean
Long Power Cord
Different Spray Nozzles
4-Section Cups
Durable Water Pump
Great Water Aeration
Multiple Assembly Ways
Adjustable Water Flow
Cons
Not Perfect For Large Pond
Needs Daily Cleaning
Be Careful In Assembly
Solar Pump Does Not Attach
Maximum Flow Rate
3) Aquagarden Water Fountain For Ponds
Check Reviews & Price On Amazon
Review: The Aquagarden pond fountain is available in three different sizes which are perfect for every size pond. This pond fountain has a 3-in-1 (Coarse filter foam, Medium filter foam, Polymer wool filter pad) filtration system preventing algae growth and keeping your pond water clean and crystal clear.
The aqua garden pond filter comes with 3-different fountain nozzles (Daisy Super Jet, Single Daisy Jet, and a Water Bell Jet). It has a 5-watts automatic LED white spotlight to enhance the display in the evening.
This pond filter is easy to disassemble to clean the filter and the fountain carry handle helps you place the fountain in the pond.
Pros & Cons
Pros
Automatically LEDs Spotlight
Available In Different Sizes
Clean & Clear Water
3-Stage Filtration Process
Different Fountain Nozzles
Efficient Pump
UV Light Preventing Algae
Aerates & Circular Water
Easy To Assemble
Carrying Handle
Cons
Costly
Not For Small Pond
No Multiple Lighting Effect
Limited Filtration
No Suction Cups
Very Bright Light
Maximum Flow Rate
4) VIVOHOME Submersible Pond Filter Fountain
Check Reviews & Price On Amazon
Review: The VIVOHOME Submersible 2-in1 (filter+fountain) pond fountain is easy to use and suitable for fish ponds, duck ponds, and aquaponics.
The 9-watt ultraviolet light decreases the water pollution and the chance of disease for your fish. The VivoHome fountain built-in sponge promotes the quality of water for your fish health.
It has biochemical balls to improve gas exchange and enhance dissolved oxygen level, then filter the water.
This 2-in-1 fountain quickly cleans all the algae from the pond and the water looks crystal clear. Radiant groove design for easy to put into the pond and non-slip bottom keeps the fountain at a place.
Pros & Cons
Pros
UV Light
Great Aeration
Easy To Use
Stable Structure
Replaceable Sponge
3-Different Nozzles
Non-Slip Bottom
Adjustable Flow Rate
Rotatable Nozzle direction
Ultraviolet Lamp Tube
Safe For Fishes
Easy To Clean
Cons
No Warranty
Making Noise After Long Using
No Colourful LEDs
Only Perfect For Small
No Carrying Handle
Not For Fish Aquarium
5) Goplus 4 in 1 Pond Fountain
Check Reviews & Price On Amazon
Review: The Goplus Pond Fountain has a 4-level filter process that provides your pond water clean and clear. The 3-different detachable fountain heads easily adjust and change.
The fountain pole tilts the angle and gives your pond a beautiful effect. This 4-in1 pond fountain has high-quality material with IPX8 waterproof level which runs submerged well. The long 33-feet power cord with UL certification is safe to use.
The unique and convenient design for better and safer use. Their lightweight and compact design make it easy to adjust anywhere and efficiently work to clear water and give aeration to the pond.
Pros & Cons
Pros
Multiple Filtering
Build-In-UV Lamp
Water Flow Control
Ultra Quiet
Energy Efficient
Multiple Nozzles
Convenient & Safe
Easy To Install
Compact, Lightweight
Superior Quality
Long Power Cord
Replace UV Light
Cons
Not For Large Pond
Only One Colour Light
Difficult To Clean
Limited Flow Rate
No Carrying Handle
No Adjustable Pole
6) Alpine Corporation Pond Fountain
Check Reviews & Price On Amazon
Review: The Alpine Corporation Pond Fountain has a different design with a submersible LED light ring that can be on or off while the fountain is running. The light ring fountain enhances your pond beauty with 3′ high and 2.5 wide sprays.
The 48-colorful (red, white, and blue) lighting gives an attractive view at night. This fountain pump comes with all proper parts (light ring, transformer, buoy, pump, and anchor) for quick installation and convenient operation.
The Alpine Corporation pond fountain has a 1-year manufacturer's warranty which is a good option for buyers, if you have a problem with the fountain, you can easily replace it within the warranty period.
Pros & Cons
Pros
Long Cord
Convenient Operating
Submersible LED Ring
Easy Installing
Efficient Warranty
Great Attraction
Higher Quality
Separate Fountain Plug
Stable Bottom
Compact & Lightweight
Water Circulating
Safe & Secure
Cons
Costly & Noisy
No Water Filtration
Not Control Flow Rate
Only 3′ High Spray
Need Cleaning Every Week
Simple Spray Nozzle
7) Pond Boss Floating Fountain
Check Reviews & Price On Amazon
Review: The Pond Boss Floating Fountain does not only decorate your large pond, but it also circulates the water for aeration which keeps your fishes safe and secure.
The durable, ceramic shaft and bearing construction keep the fountain long-lasting. It has a 2000 GPH powerful and energy-efficient pump which gives your fountain a great water flow.
Pond Boss fountain has three fountain heads for multiple aerations and the dusk to dawn sensor on the 3 LED lights brightens the fountain display in the height. All components are available in the pack that can easily be installed with the help of instruction.
Pros & Cons
Pros
Excellent Flow Rate
Durable Construction
Great Aeration
Long Powerful Cord
3-LED Lights
Beautiful Water Spray
Light & Pump Separate Cord
Cleaning Water
Safe For Fishes
Compact & Convenient
Easy To Operate
Cons
No Best For Small Pond
No Flow Control
No Warranty
Expensive
Lighting Failed
Making Noise After Sometime
No Colourful Lighting
8) LONGRUN Pond Fountain
Check Reviews & Price On Amazon
Review: The LONGRUN Pond Fountain has a unique design perfect for your garden, pool, and swimming pool. It has a wide waterfall and 7-different colors (white, blue, red, orange, purple, light blue, and green).
The lighting gives your pond a beautiful and elegant look at night. All components are included with a fountain that you can easily install by following the instructions.
The LongRun Fountain comes with a remote control that you can easily adjust the color of light and water flow. The stainless steel construction runs long-lasting and is not breakable. The extra-long powerful cord is easy to connect with power.
Pros & Cons
Pros
Different Style
Stainless Steel
Wide Waterfall
Long Powerful Cord
7-Colour Light Option
RF Remote Control
Water Circulation
Easy To Install
Moveable Cover
Excellent Flow Rate
Long-Term Using
Safe & Secure
Cons
No Water Filtration
Not For Aquarium
No Warranty
Pump Separately Buy
Light Glue Might Not Longer
Bottom Plug Leaked Sometime
Benefits Of Using Best Pond Fountains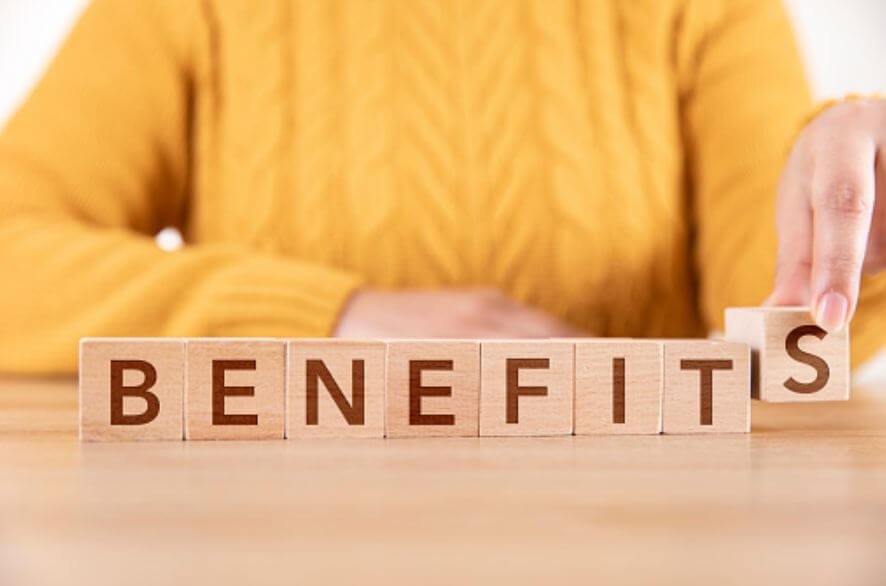 Cleaning
The best pond fountains effectively eliminate all mosquito larvae, algae, aquatic feces and keep pond water clean and crystal clear. Most pond fountains have a filter in their pump which helps to clean pond water with aeration and your aquatic pet can easily swim in the water and retain health.
Aeration
The oxygen is too much for aquatic pets to live but in the pond water stays at a place the oxygen cannot properly access in the water. To provide oxygen to the pond many aerators are available in the market. But the best pond fountain also aerates your pond water and keeps your fish safe.
Decoration
The different types of (statues, waterfall, simple, and LED) pond fountains enhance your pond beauty and decorate your pond with water aeration. Decorative fountains often contain multiple options for different types of spray design, crown, and diamond water pattern with lighting effects also gives beautiful effects at night.
Safe And Secure
All pond fountains have different sizes that you can easily buy for your pond. If you buy any small aquatic pet koi, goldfish or other fish species, you must surely check the pump because some fountains have big and powerful pumps which are not good for small species and can be dangerous for them.
Preventing Growth Of Algae
The pond fountains keep water fresh and aerator and control the growth of algae in the pond. In the presence of algae, the fishes cannot swim freely and oxygen also cannot reach the water. The pond fountain has an internal filter into the pump which effectively clears all unwanted substances into the pond.
Frequently Asked Questions [FAQs]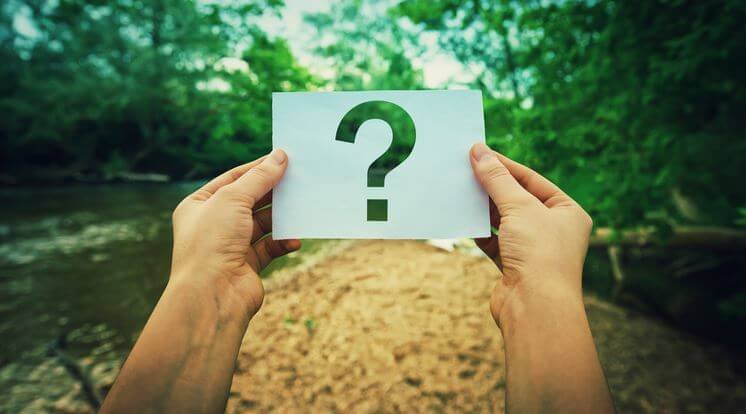 1) How To Select The Best Fountain For Your Pond?
Before buying any pond fountain you should know about your pond size because that is too important for the pond.
The pond fountain also depends on your species because if you have small-sized fish, koi and goldfish you should buy those fountains which do not have big and powerful pumps, that can be dangerous for your species.
You can also place two or three fountains in your pond instead of a dangerous large pump.
2) How To Install A Pond Fountain?
Manufacturers are given an instruction list with the fountain which helps you easily assemble all the parts and can install without any professional help.
Firstly, join all parts of the fountain carefully, attach the fountain pole with the water pump and then easily place it at the center of the pond. The suction cup is stuck on the ground and can not move anywhere. It can easily connect the cord with electric power.
3) What Is The Difference Between A Pond Aerator And A Pond Fountain?
The pond aerator and pond fountain are looks like same and work same but some features and parts make them different from each other like an aerator works to provides oxygen in the water and filters are also available in the pond aerator pump that cleans the pond water whereas the many pond fountains also provide water aeration and different water spray nozzle and multiple colorful lights are available in it which gives the pond beautiful effects also in the night.
4) Does A Pond Fountain Provide Good Water Aeration?
The water aeration is too much for a pond because the aerator keeps your water clean and safe your aquatic pets from diseases. If you are looking for an aerator for your pond, the pond fountain is a better option instead of the pond aerator.
The fountain also works as an aerator and the pump has a filter that cleans your pond water, many types of water spray nozzles are easily connected with the fountain which also gives your pond a beautiful effect with aeration.
5) How Many Types Of Pond Fountains Are Available?
There are different types and styles (decorative statue fountains, simple fountains, waterfall fountains, LED fountains) available in the market which have different prices.
Some pond fountains have multiple colorful lights which enhance the beauty of your pond at night. The unique style statue pond fountain also decorates your pond and keeps aeration in the pond.
The best pond fountain is those which have a filter pump, multiple LEDs lighting, and different styles of spray nozzles.
Takeaway
Our team always has compiled all the best, quality, top-rated and worthy products that give ultimate benefits and make your life easier and more comfortable.
We clearly show you all the best top 8 pond fountains with their advantages and disadvantages and all-important points which help you select the best pond fountain for your indoor and outdoor ponds.
We aim to provide you with products that have outstanding benefits and affordable prices that every low-budgeted person can easily buy and use.
We also have a great variety of pond products that help you in maintaining your pond beautifully and keep your fish happy and healthy.